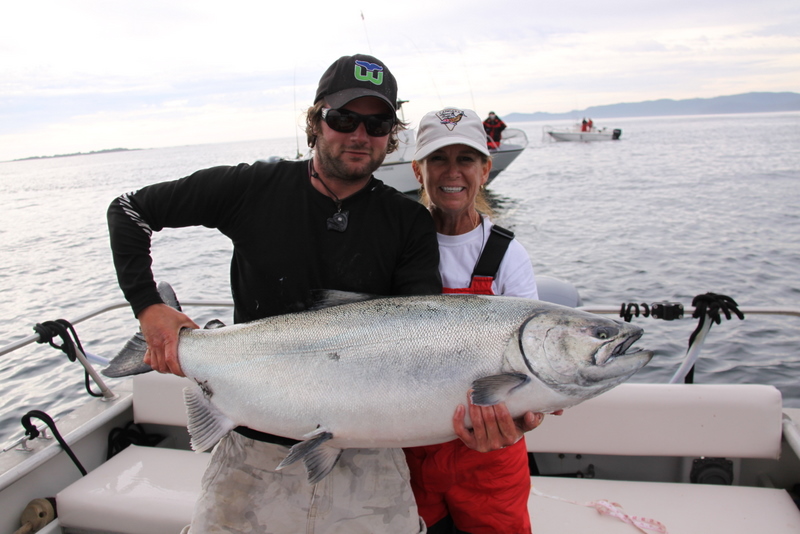 Greetings from the Pacific Northwest. We have some big news that could not wait.
Margo Doyle, the matriarch of Black & Blue Fishing Club, managed to catch and release a 55 pound King (Chinook) Salmon yesterday after a two hour and fifty minute fight.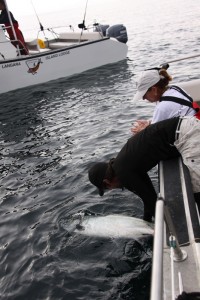 Margo released the fish as large Kings are almost always females carrying millions of eggs back to the stream of her birth. The fight was long and the excitement at Langara Island Lodge in beautiful British Columbia was high with more than 7 boats watching Margo fight the fish after radio chatter alerted the Lodge boats of the special fight.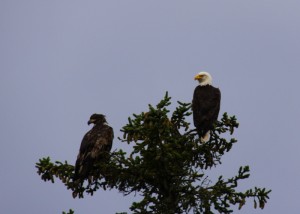 At a calculated 55 pounds the fish was the largest caught at the Lodge this season.

View Margo's 55 Pounder in a larger map
In addition to taking all of the pool participants' money, Margo has gained a place of pride on the Catch and Release wall of Langara Island Lodge.
Congratulations Margo!!!!!!