We ran the first trip as Black and Blue Fishing Club this last canada pharmacies online prescriptions week.  We fished out of Los Suenos in Costa Rica.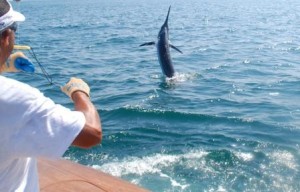 We faced oddly challenging conditions for this time of the year due to green water (think of the Chicago River on St. 
Patrick's Day – it was that bad).  We worked at it pretty hard and I am happy to report that…We put the canadaclaims.ca loc:br BLACK in Black and Blue.  Our fish was about 300 – 350 pounds and ate the right rigger.  We fed her the bait on one of the 30 outfits and when we came tight and saw the first jump we all wished we had a 50.
I brought the boat back to the fish as quickly as I could and the fish cooperated by staying on top and putting on a show for all of us.  I would guess that we were able to release the fish after a 30 minute fight.  That light tackle sure lets these fish show off.
So, for the record Captain Allen…as of today, April 12, we have been waiting on you for four days to get the Bermuda Blue Marlin to finish off "Black and Blue".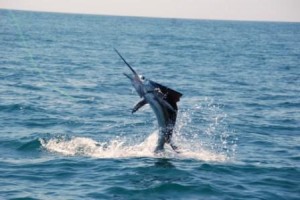 As I said, the water conditions were pretty tough and we managed only one other fish – a sailfish that provided the normal aerial display. I love these fish!
This will be the last report for a while as we are taking De Mako from Florida to Panama over the next week or so.  While the trip is long, you do get to see a lot of pretty cool spots.  So, wish us luck and I will be sure to post a trip report when I am back to a computer.
I hope the first Panama Fishing Report will follow soon after.  Have a good Easter.
– Capt. Mike Springer